Traditional Braces Parramatta
Considering braces? A properly-aligned smile is less prone to issues such as tooth decay, gum disease and TMJ disorder. Investing in teeth straightening can help you enjoy healthier teeth and gums with the added perks of a more attractive smile.
Which Type of Braces Should I Get?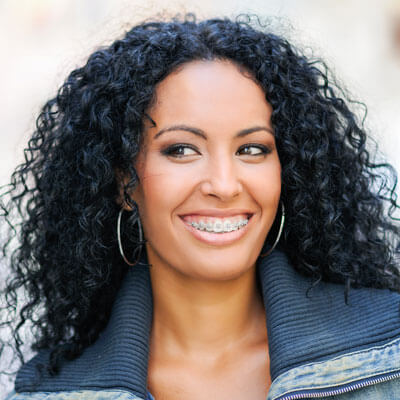 Our practice offers both traditional orthodontics as well as clear aligner systems. Both have their own advantages. However, teens or adults who may find it difficult to keep up with aligners tend to prefer fixed braces.
What to Expect
During your orthodontic consultation, we'll discuss your oral health and the reasons behind your wanting to get braces. If your teeth do not bite together properly, we can create a care plan to align your smile with a series of traditional orthodontic appliances. Depending on your bite, most cases are completed within 2-3 years.
You'll want to plan on visiting us every 4-6 weeks to have your braces adjusted so that your teeth keep moving. After your orthodontic treatment is complete, we'll fit you with a set of retainers to maintain the results you've worked so hard to achieve.
Who Is a Candidate?
Traditional braces work well for patients of all ages, ranging from older children and teens to mature adults. They're appropriate for any range of tooth misalignment, from minor crowding to more severe malocclusions.
We recommend beginning your orthodontic journey by requesting an initial consultation. During your visit, we'll determine whether or not you qualify and what other alternatives you may want to consider. You'll have all of the information you need to make an educated decision about your smile's future needs.
Healthier, Straighter Teeth
Straighter smiles are healthier smiles. Investing in traditional braces is a great way to boost your oral health (and maybe your confidence, too)! Contact us today to learn more.
CONTACT US

Traditional Braces in Parramatta NSW | (02) 9635 6888