About Cure Dental
Since 2016, Cure Dental has provided high-quality, family-friendly dentistry for patients of all ages. Our principal dentist Dr Joshua Su and his team are passionate about delivering gentle dentistry in a comfortable environment. In our warm and inviting practice, you'll get the personalised dentistry you want and need to achieve your oral health and smile goals.
The Power of Prevention
At our dental practice, we emphasise the importance of preventative care. By brushing twice a day, flossing once daily and coming in every six months for a check-up you can help keep your smile bright and healthy and potentially avoid costly dental treatments.
Providing Modern Dentistry
One of the ways we seek to give patients a great experience is by offering state-of-the-art dentistry. We feature digital OPG and bitewing X-rays and use the iTero scanner for our Invisalign® patients. The technology and equipment we use help to ensure that patients receive the best care possible.
In addition, we've recently received QIP certification, which means that our practice has been recognised as being fully committed to providing patients with safe and high-quality oral health care.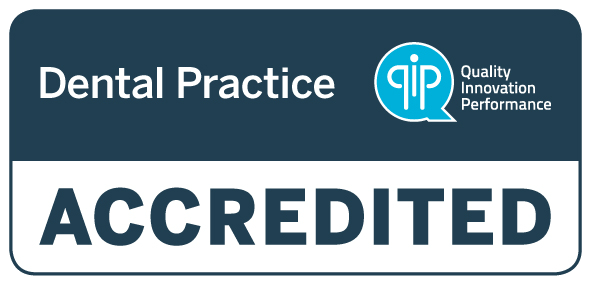 To be QIP certified, a dental practice must meet rigorous quality standards set by the Quality Improvement Program. These standards cover aspects of patient care, such as infection control and safety procedures. We're thrilled to now be a part of this program.
Forging Lasting Relationships
If you've felt like a number at other dental practices, that's not the case here. We take the time to listen to our patients and find out what's important to them. It's also our desire to establish long-term relationships with the families we care for. In fact, most patients have become regulars. We often see children through primary school to the end of secondary school and see them going on to University!
MEET THE TEAM
Our Smile-Enhancing Services
Here are some of the services we offer to help our patients smile brighter:
Children's Dentistry
One of our passions is helping children enjoy optimal oral health for a lifetime. Healthy smiles start young. Our gentle care helps put children at ease so they look forward to coming in for their appointments.
Crowns and Bridges
If you have a structurally compromised tooth, then a porcelain crown is an ideal solution. We also offer bridges, which are fixed restorations that replace one or more missing teeth.
Orthodontics
Do you refrain from smiling due to crooked or gapped teeth? If yes, we offer traditional braces and Invisalign® to straighten your smile.
Schedule an Appointment
Take that first step towards a brighter, healthier smile. Contact our Parramatta dental practice to book a convenient appointment!


About Cure Dental | (02) 9635 6888