Dentures Parramatta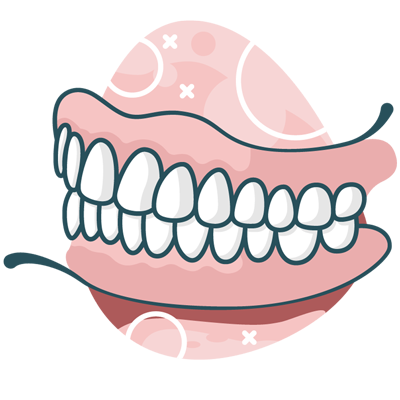 Dentures are an efficient and cost-effective option for replacing missing teeth. Today's dentures come in a variety of designs to fit your lifestyle, budget and aesthetic goals.
Types of Dentures
Full Dentures-Sometimes referred to as"'plates," dentures restore all of the teeth in your upper or lower arch at one time. They're used when you no longer have any natural teeth in your jaw. The customised prosthesis will rest directly against your gum tissues, so an accurate fit is essential.
Partial Dentures-Partials replace several teeth at a time while allowing you to preserve the natural teeth that you still have. A partial will wrap around your smile to fill in the spaces where your teeth are missing. Alternatives to a partial denture would be something along the lines of a fixed bridge or dental implants.
Denture Designs
Full and partial dentures can be made from an acrylic base, metal framework, or a flexible acrylic known as Valplast dentures. Acrylic dentures are typically reserved for full-arch prosthetics, while chrome and flexible options are most common in partials.
Daily Denture Care
Make a point to clean your denture each day like you would your own teeth. Remove it regularly to brush and rinse it clean and always take it out at night while you're sleeping. If maintained properly, a denture can last for quite a few years.
If your denture rubs, feels uncomfortable or starts to seem loose, it may be time to have it updated or relined.
It's Time to Smile Again
Don't let missing teeth be the reason you don't smile. With a new set of dentures, you can enjoy sharing meals with friends and laughing with your loved ones again. Contact us today to find out which type of dentures are right for you!
CONTACT US

Dentures in Parramatta NSW | (02) 9635 6888