New Patients at Cure Dental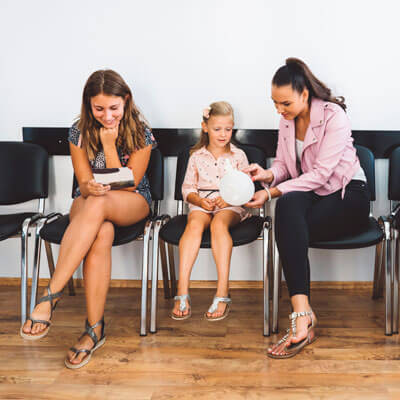 Welcome to Cure Dental! We want to ensure that your new patient visit is as pleasant and as seamless as possible. When you first come in, we'll give you a new patient form to complete and check to see if you have insurance coverage. Next, one of our dentists will meet with you.
What to Expect
Your dentist will do the following:
Perform a gentle checkup
Take X-rays
Clean and polish your teeth
Give a fluoride treatment
Please allow 30-45 minutes for this appointment.
When Further Treatment Is Needed
If your dentist determines that you can benefit from additional treatment they will provide a personalised care plan. If you would like to proceed, the receptionist will book you back for another visit. You'll be given a quote and we will let you know what your insurance plan covers.
Making Dentistry Affordable
In addition to accepting all private insurance plans, we offer the following:
Payment plans
We offer DentiCare, a direct debit payment plan that allows you to access a broad array of treatments from general dentistry to cosmetic or orthodontic treatment. With these 0% interest dental plans, no credit checks are needed.
Government schemes
At Cure Dental we also gladly accept the Child Dental Benefits Schedule (CDBS), which provides access to benefit children aged 2 to 17 years. Patients with Veterans' Affairs benefits are also welcome.
Book an Appointment
Contact us today to schedule an appointment!
CONTACT US

New Patients at Cure Dental | (02) 9635 6888