Meet the Team At Cure Dental
Our highly experienced dentists are dedicated to providing our patients with outstanding dental care that's personalised, never cookie-cutter. We'd like you to get to know them better.
DR JOSHUA SU BDSC, (HONS, MELB)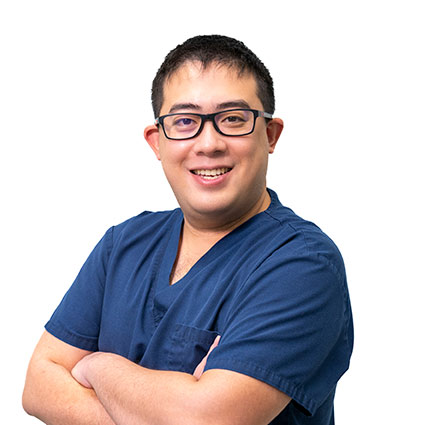 Dr Joshua Su obtained his dental training at the University of Melbourne and graduated with Honors. Soon after graduation he came to Sydney and worked in different areas including Sydney CBD, Chatswood, Burwood and Hurstville, before establishing Cure Dental. Throughout his career as a dentist, Dr Su shows great passion for his services and genuine care towards his patients.
Providing an Array of Services
Dr Su delivers all aspects of dental services including preventive dental care, dental fillings, dental extractions/wisdom teeth surgery, dental implants, dental crowns, and cosmetic dentistry. He also has special training and interests in braces and preserving teeth with root canal treatments and subsequent restoration. Dr Su has attended multiple conferences, both local and international, especially for braces.
His treatment philosophy emphasises prevention and teeth preservation with minimally invasive procedures. He is dedicated to creating and delivering healthy and beautiful smiles to those in our community, using his skills, experience and modern technology.
Language: English, Mandarin

DR CLAIRE KO, (DMD, USYD)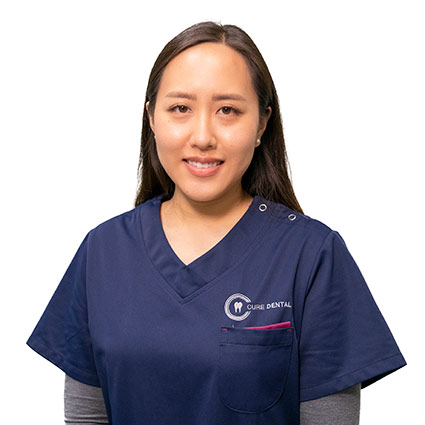 Dr Claire earned a Bachelor of Science degree from University of Washington in the United States prior to completing her Doctor of Dental Medicine degree at the University of Sydney. After graduation, she has worked for many years at public hospitals across northern NSW.
While Dr Claire provides a wide range of general dental services, she is exceptionally experienced in root canal treatments, emergency dentistry and oral surgeries involving wisdom teeth removal.
Always Putting Patients First
Dr Claire is passionate about providing high-quality dental services and building long-term relationships with our patients and families. She values patient education and prioritises patient comfort. Dr Claire continues to attend dental courses and conferences to further her education on the latest and most effective treatments in the dental field.
Language: English, Mandarin


DR HONG CHANG, BDSC (HONS, MELB)
Dr Hong Chang was born in Fujian, a southern province of China. He moved with his family to Sydney at the age of 14, where he completed his high school education in Killara High, graduating as the Dux of the Year. He then moved to Melbourne for his dental education.
After graduating with Honours from the University of Melbourne, Hong has worked in both public and private practices across different metropolitan and rural locations, gaining a variety of experiences.
A Passion for Continuing Education
During his study time, Hong is always a pursuer of perfection. Since graduation Hong has attended multiple Continuing Professional Education courses to further his training in dentistry including training in dental implants and cosmetic dentistry. Hong is proud to be home now, and hopes that his presence can make a difference to our patients.

DR RAYMOND LEE, BDSC
Dr. Lee enjoys children's dentistry and providing dental care to entire families. He also has a passion for preventive dental care and patient education. He puts a great emphasis on building a positive patient-doctor relationship.
Language: English, Cantonese.

Meet The Team at Cure Dental | (02) 9635 6888